The "A" Parking Lot and "A" Lobby at the Medical Center Campus are closed and there will be no access to the Medical Center from the south side of the Campus.
Those visiting the hospital or those scheduled for procedures should park in the B•C Garage or use our complimentary valet service for the most direct and simple access to the hospital.
The B entrance and the B•C Garage are located off of Parkview Place. Valet parking is available at the B entrance Monday thro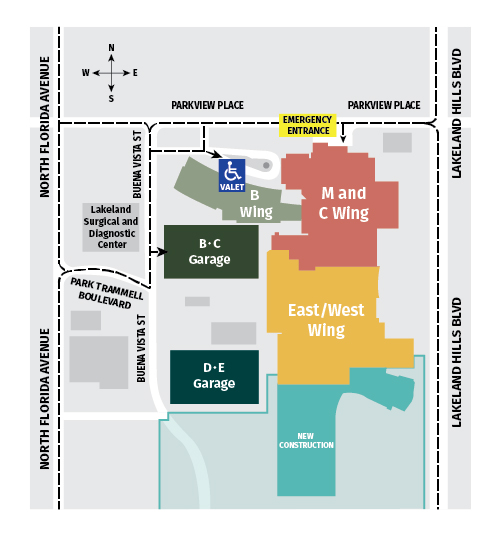 ugh Friday from 5 a.m. until 9 p.m. and is available 24/7 at the Emergency entrance.
Signs will be clearly posted to help you find your way during this transition.
Once the Carol Jenkins Barnett Pavilion for Women and Children is complete in Spring 2018, a new road and parking area will open on the south side of the Medical Center Campus.
Please note that during this time, access to emergency services will not change. Patients seeking emergency care can continue to arrive at the Emergency entrance on Parkview Place.
We are excited to begin to introduce you to the new Pavilion. Thank you for your understanding as we enter the final phase of construction.