New Call-Ahead Service – 863.687.1414
Through our new Call-Ahead Service, those with injuries or illnesses that would benefit from a visit to our Children's Emergency Department can call 863.687.1414 before coming to the Carol Jenkins Barnett Pavilion for Women and Children. During the call, patients are registered, screened, and given an arrival time. Patients will call once they reach the Children's Emergency Department so they can be escorted directly into an assigned room by a team member. Learn more about our call-ahead service as well as our other COVID-Safe initiatives.
Comforting care for life's emergencies.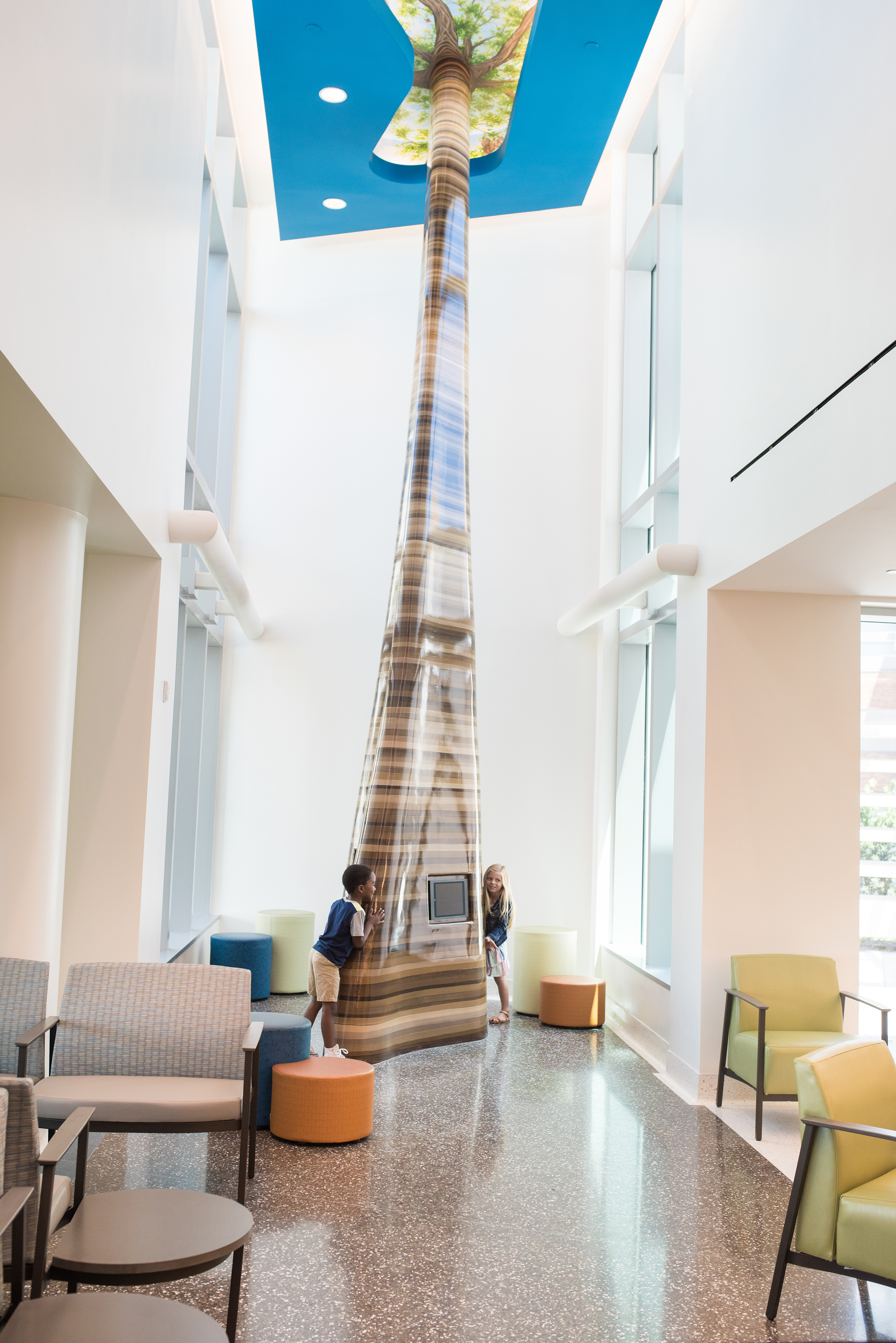 When your child is hurt or ill and needs emergency care, having a highly skilled team of pediatric professionals close by is essential.
The George W. Jenkins Children's Emergency Department at the Carol Jenkins Barnett Pavilion for Women and Children provides the space and technology needed to ensure that your child receives the best possible care in a family-friendly setting.
Our award-winning Children's Emergency Department provides compassionate, convenient care in a friendly setting.
Round-the-clock Board-certified physicians and nurses specially trained in pediatric emergency medicine
A friendly and interactive environment designed to give children comfort
Prompt, safe and efficient care that has twice earned Lakeland Regional Health prestigious awards for innovation in emergency medicine
33 beds dedicated to emergency care for children
Separate entrance apart from adult emergency care
Your child's health is our highest priority, and caring for your family is our greatest privilege.