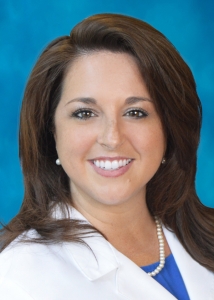 Every year starting in September, I begin talking to my patients about getting their yearly Influenza (Flu) vaccine.
I encourage all my patients older than 6 months of age to get vaccinated each year. Education regarding the flu vaccine is personal to me as I have had eight patients in my career who have died from the flu. Those deaths were preventable.
My hope in writing this article is that your common questions regarding the flu are answered so you can feel more informed regarding the flu vaccine.
Flu Virus Facts
Flu is an illness caused by the influenza virus that infects the nose, throat and lungs and is spread person to person by droplets made when people infected with the virus cough, sneeze or talk. People with the flu are contagious a day before they know they are sick, as well as while they are sick.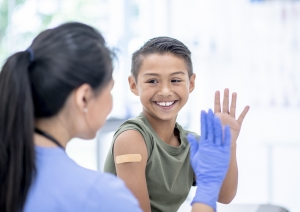 While seasonal flu viruses are present year-round in Florida, most flu activity peaks between October and March. It is best to get the flu vaccine 2-4 weeks prior to the peak season, as it takes our bodies this long to develop the antibodies for flu immunity. Medical data shows that the flu shot reduces your risk of flu-related illnesses and the severity of symptoms if you do become sick.
With the ongoing COVID-19 pandemic, getting your flu vaccine is even more important because it is possible to get infected with both COVID-19 and the flu virus at the same time, leading to more severe illness. While many of the measures implemented to protect ourselves from COVID-19 (social distancing, wearing a mask, regular hand washing) may help protect against spreading the flu virus; alone, they are not enough. While we do not yet have a vaccine for the COVID-19 virus, we do have a proven and safe vaccine for influenza virus.
Why do I need a flu shot every year?
When you get a vaccine, your body produces an immune response, called antibodies, to the strains of the virus you were vaccinated against. With time, our body's flu antibodies decline, requiring a new flu vaccine every year.
What are the most common flu symptoms? 
Flu can cause mild symptoms or severe illness leading to hospitalization and death. Some common symptoms of the flu are:
Fever/chills
Cough
Sore throat
Runny or stuffy nose
Muscle and body aches
Headache
Malaise (feeling tired)
Vomiting and diarrhea (more common in children)
Who can safely receive a flu vaccine?
Anyone 6 months of age and over
Pregnant women during any trimester
Patients with egg allergies (there is now an egg free option)
Immunocompromised patients (no live vaccines)
Common flu vaccine side effects
Soreness, irritation and redness at the site of the injection
General malaise (feeling poorly a day or two post injection)
Which patients are at highest risk for hospitalization and death from flu? 
Patients age 65 years and older
Patients younger than 5 years
Premature infants
Those with asthma (the flu virus causes tightening of the air passages, worsening underlying asthma)
People with diabetes: It is difficult to control blood sugars when infected with the flu
Those who have heart disease
Persons with HIV or AIDS
Pregnant women
Patients who are immunocompromised due to medications for rheumatoid arthritis or cancer treatments.
For anybody with loved ones who have any of the above conditions, or those with children younger than 6 months of age, I am especially persistent in recommending the flu vaccine. It is the best way to protect our loved ones who are at highest risk of severe complications.
Where can I get the flu vaccine?
Pediatric and adult flu vaccines can be found at your primary care doctor's office and are usually covered by insurance. Most pharmacies also will perform discounted adult flu vaccines. To make an appointment for you or your child to have a flu shot through one of Lakeland Regional Health's providers, please call 863.284.5000.
For more information and additional questions, please ask your physician or visit the below websites.
About the Author
Dr. Mandy Dailey is a Family Medicine and Sports Medicine Physician at Lakeland Regional Health. To learn more about her, read Dr. Dailey's online bio. To make an appointment with Dr. Dailey, call 863.284.5000.