By TOAN NGUYEN, MD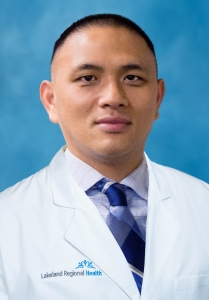 Receiving a diagnosis of cancer is a devastating moment that impacts patients for the rest of their lives. It is a time when extreme concern, overwhelming anxiety and complete sadness affect patients and their loved ones tremendously.
Prompt evaluation and treatment is highly recommended, as delays in care have been proven to increase the risks of dying prematurely. However, during this process, many people often rush decisions and accept the first treatment offered without further investigation as to whether this is appropriate for them or learning about other therapies that may be more effective and potentially less debilitating. Though these will be some of the most important decisions made during a person's lifetime, these choices are carried out only in a matter of days.
Some patients who receive an initial consultation after a cancer diagnosis seek a second opinion. There are several reasons patients seek a second opinion and there are instances when it may be very beneficial to do so. A published study in 2018 by Garcia et al. in the journal Annals of Surgical Oncology showed that 43% of patients who presented for a second opinion with a diagnosis of breast cancer had a change in diagnosis following the second opinion.
When is a second opinion most likely to be beneficial?
First, if after your initial consultation, there are still glaring questions present, major gaps in your understanding of the treatments proposed, or doubts that your options have been completely examined, a second opinion may be valuable.
By seeking a second opinion, some people may feel a sense of betrayal to their initial doctor. However, most doctors who are experts in their fields understand that a cancer diagnosis and different treatments are often very complex and would welcome another doctor's perspective. My advice to patients is that they should not trust any doctor who is afraid of a second opinion, unless the time to receive that second opinion results in a significant delay of care. In many cases, the second opinion may be in agreement with the original recommendation, which gives all parties the most confidence and clarity that the first step in this journey is in the right direction.
Second, the care of a cancer patient usually involves a team of physicians, nurses, technicians, social workers and other staff members. In many cases, a second opinion that improves the eventual outcome of the patient may not necessarily involve the primary doctor in that patient's care. In a 2014 study in Annals of Surgical Oncology, expert pathologists in breast diseases reviewed cases from different institutions and found that in 17% of the cases submitted, a change in diagnosis occurred. Pathologists are doctors who examine a specimen of tissue and are the initial people who confirm a diagnosis of cancer. They are critical to the care of the patient, yet the vast majority of patients often never meet their pathologists. It is important to ask your doctor if the team involved in your care has expertise in treating your type of cancer. A multidisciplinary approach that involves all the experts working together has been proven to have better outcomes.
Third, there are many different types of cancers and some can be very rare. Even in a common cancer such as breast cancer, there are instances where the specific type of breast cancer or clinical presentation is quite unique. If this is the case, a second opinion can be worth the extra effort as different doctors may have more experience with your specific type of cancer.
Finally, there are thousands of clinical trials that involve cancer patients. Numerous benefits are gained with involvement in a clinical trial, such as:
increasing access to the newest technology, treatments and drugs, some of which are not available to the average patient
obtaining treatments that are free or very low cost due to industry sponsorship
receiving close monitoring and attention from not only your doctor but also expert researchers from around the country or world
advancing the science and research that may save countless lives in the future
If your treating facility does not allow access to clinical trials, it may be beneficial to seek a second opinion from a team that does.
At Hollis Cancer Center, we treat all appropriate cancer cases with a multidisciplinary approach. We meet weekly during our multidisciplinary Tumor Board, where the entire team of surgeons, medical oncologists, radiation oncologists, pathologists, radiologists, clinical trials team, nurses, and social workers discuss the best treatment for each patient. Additionally, as members of the Mayo Clinic Care Network, we also have access to Mayo Clinic's world-renowned physicians for their knowledge and opinions. We value second opinions and typically with just one visit, patients are already receiving multiple second opinions from top cancer specialists.
Cancer is highly complex, and our understanding of these diseases is rapidly evolving. Patients must be their own best advocate and in certain situations, this means seeking a second opinion before initiating any treatment.
About the Author
Toan Nguyen, MD, is a Breast Surgeon with the nationally recognized Hollis Cancer Center and serves as Medical Director for Breast Oncology for Lakeland Regional Health. Learn more about our Breast Cancer Program or call 863.603.6565 to make an appointment with Dr. Nguyen.