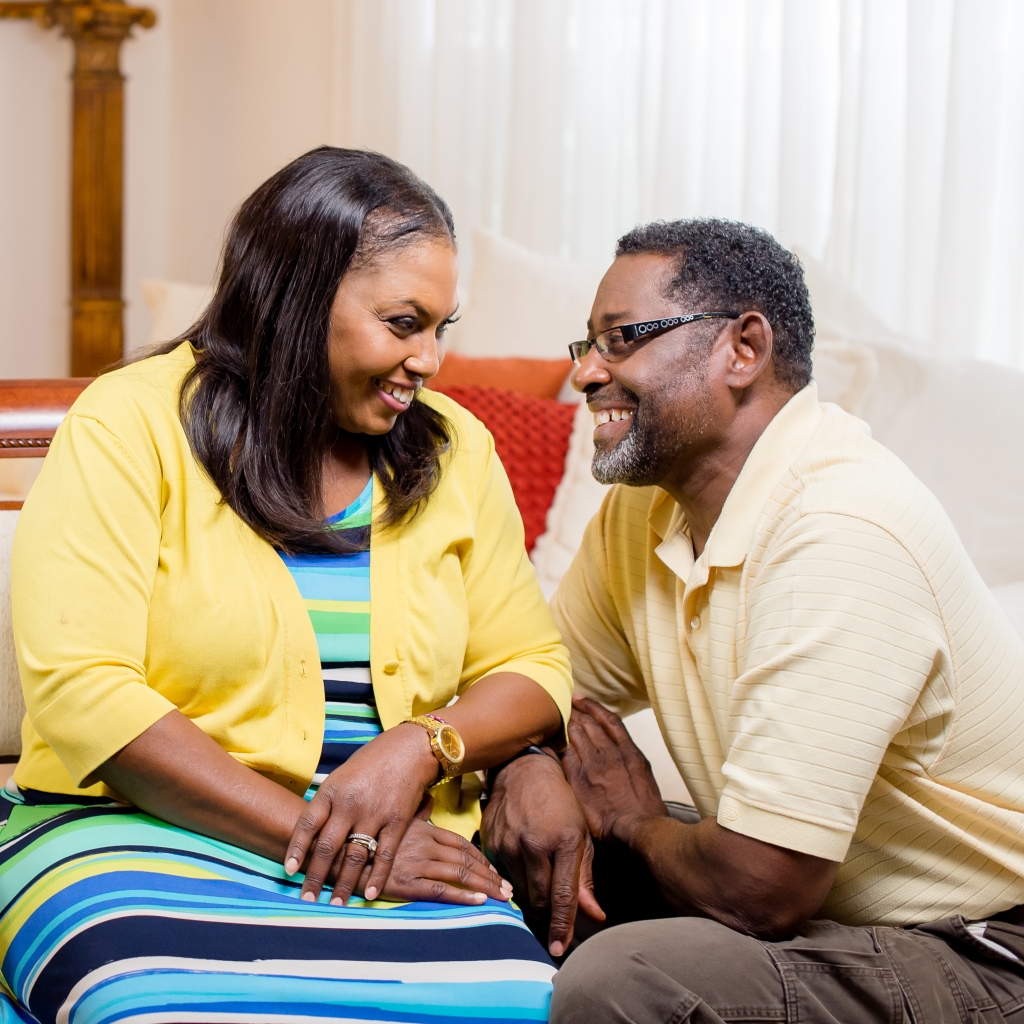 Eula Dixon knew something was not quite right when her husband returned from his annual physician visit, refusing to face her.
"He wouldn't turn around. He wouldn't let me see his face. I kept asking how the appointment went," said Eula, who has been married to her high school sweetheart, Johnny Dixon, for 40 years. "When he finally turned around, I knew. I saw the tears on his face."
That was 20 years ago when Johnny was 42 years old. He heard the diagnosis that would change his life: He had prostate cancer. "It was very frightening," said Johnny, who has three daughters, one son and seven grandchildren.
"I don't know if it was my first or second reaction, but I remember thinking, 'I don't want to be a widow. I'm too young," said Eula.
The Dixons' oldest daughter was touring with her college chorale when her father received the difficult news. Not wanting to interrupt the tour or his daughter's frame of mind, Johnny decided to tell only the chorus director. When the tour ended, the choir director wasted no time by having the tour bus drop his daughter off at the Dixons' front door.
"We are a very, very close family. In the midst of not knowing, I had to talk to God about something. I needed assurance. That allowed me to tell my family that I'm not going anywhere."
Johnny's Cancer Journey
New to Lakeland Regional Health Hollis Cancer Center, the Dixons at once felt welcome and nurtured. "There was no question too big, no time was too much. They gave me more security. My care team made me feel like I was the only patient." The Hollis Cancer Center's inviting lobby and decor, passionate care providers and knowledgeable medical staff made the whole journey less intimidating for the Dixons. "You actually feel free because it's such an easy atmosphere," Johnny explains. "It's kind of like a five-star hotel. It feels very comfortable."
Johnny worked with his urologic oncologist at the Hollis Cancer Center to come up with a treatment plan. With the support of his family and medical team, Johnny underwent a radical prostatectomy at Lakeland Regional Health Medical Center, where he spent several days in recovery. He went home with a colostomy bag while he recuperated over the next five or six weeks.
"My physician called me personally. He called me just to check on me. That was like, 'Wow!' That was like my oldest brother was sitting there, just holding my hand."
Johnny said he felt little to no pain following his surgery and soon returned to his job as a truck driver for Publix Super Markets, Inc., from where he would eventually retire after 36 years as a loyal employee.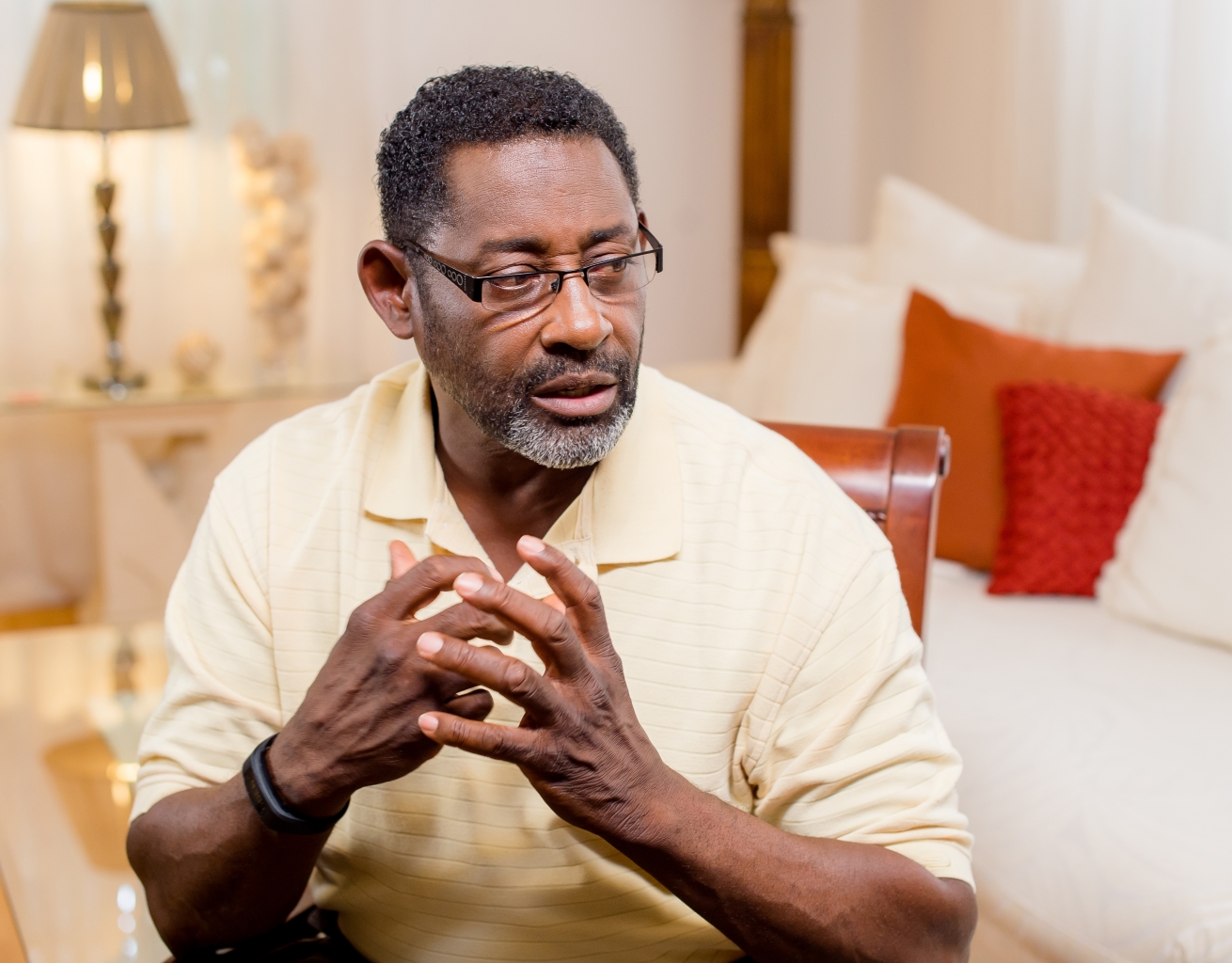 On a Mission
Once Johnny's procedure and recovery were deemed successful, he pledged himself to become a huge advocate for prostate cancer awareness, particularly among Lakeland's minority community.
"I celebrate being cancer-free by opening my mouth and talking about prostate cancer," said Johnny, whose follow-up visits have gone from twice a year to annually. "After I was diagnosed and had my treatment, I wanted to give back."
Johnny is active in speaking to local men's groups, whose members go out into the community to educate and offer screenings.
The overwhelming silence among men about prostate cancer, says Johnny, both scares and angers him. "It wasn't a shame, to me, to have prostate cancer. Life is better than death. Information can save lives."
Prompted by statistics showing black men are 60% more likely than white men to be diagnosed with prostate cancer and are more than twice as likely to die from the disease, Johnny gets prostate-specific antigen (PSA) tests during regular physical exams with his primary-care physician. Spreading the word about PSA testing has become Johnny's mission.
"If you don't know your test results, that's where the problem is. When you know, it brings about a calmness."