Duane Church endured six months of intense chemotherapy for his pancreatic cancer, followed by 25 radiation treatments and five weeks of chemotherapy pills.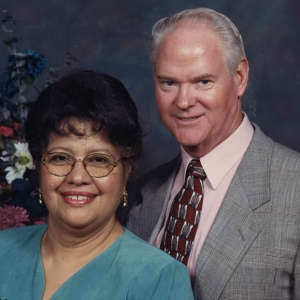 His energy was sapped. "It takes all your strength away," said the 76-year-old Lakeland resident. "You don't want to do much of anything."
The chemo and radiation were just preparation for surgery so the tumors could shrink enough to be operable. His pancreatectomy was performed in October 2016 by Surgical Oncologist Manuel Molina, MD.
Parts of his stomach, gallbladder and small intestine and half of his pancreas were removed. He spent six days recovering at Lakeland Regional Health Medical Center.
As his souvenirs: a 9-inch incision and pills that he takes before every meal and snack to aid in digestion. And a wonderful declaration at the end that he is 99% cancer free.
"I'd been hoping for that all along," the retired civil engineer and chief construction estimator said.
Following surgery, however, Mr. Church's oncology team was hesitant whether his cancer battle was over yet or not. One of three samples taken during surgery from his lymph nodes and liver showed a trace of residual cancer. Would more chemotherapy be beneficial, his care providers wondered.
"Mr. Church was very fatigued from chemotherapy and surgery and was anxious to know if he should do more chemotherapy," said Medical Oncologist Madhavi Venigalla, MD.
Dr. Venigalla wanted input from colleagues on what the next step should be so she consulted with an Oncologist at the world-renowned Mayo Clinic. As a member of the Mayo Clinic Care Network, Lakeland Regional Health physicians have convenient access to Mayo Clinic's respected expertise, for additional peace of mind.
Kabir Mody, MD, a Mayo Clinic oncologist who specializes in pancreatic and liver cancers, provided a review of relevant literature and rationale for his recommendation to not proceed with any additional chemotherapy after surgery, especially after the patient already underwent six months of chemotherapy upfront.
Because of the test results, Mr. Church is aware he has an increased risk of recurrence. His cancer markers taken during blood tests since then, however, have been free of cancer. He has his blood tested every two months and undergoes regular PET scans to look for any relapses of the disease.
He is thrilled to not have had to undergo more chemotherapy and is grateful to his surgeon, his oncology care team and the insight from Mayo Clinic.
"I feel pretty good, but I'm still somewhat tired," Mr. Church says. "I sleep about 12 hours a day."
It's no wonder he was anxious to get back to as normal a routine as possible.
Together, he and his wife, Borinquen Church, have five children and 11 grandchildren. For the past 13 years, he and his wife have been raising three of Mrs. Church's grandchildren after the children's mother died. The youngest is in eighth grade.
Duane and Borinquen Church have been married for 24 years. The couple, one divorced and the other widowed, wound up at the same singles dance put on by the Knights of Columbus in Maryland.  He asked her to dance about halfway through, he said, and the rest is history.
Though his days of fishing for pike and hunting for deer may be over, Mr. Church enjoys reading construction magazines, like the Engineering News Record, walking half a mile on his treadmill and spending time with their family.
"It felt good to get back to life as normal after a long series of treatments."
As a member of the Mayo Clinic Care Network, Lakeland Regional Health gains access to Mayo Clinic's world-renowned expertise and knowledge. To find out what's in it for you, click here.