On May 16, 2016, Matthew Johnson renewed his Florida driver license. When he got home, the 28-year-old hollered, "Mama, you'll never guess what. I just became an organ donor."
His mother, Linda Ashworth, was ecstatic. She and her two other grown children were already registered organ donors, but she wanted each of her children to decide on their own. "If I am gone, I am rejoicing," Matthew told her. "Why not bless somebody else with everything I've been blessed with?"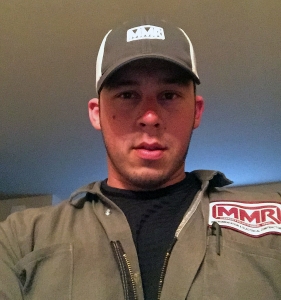 Nearly two months later on July 3, 2016, Matthew was in a horrific car accident traveling between his home in Highlands County and his electric field work in West Palm Beach in the wee hours of the morning. He lost control of his car going around a curve, flipped the car and landed in a ditch. Suffering a massive neck injury, Matthew was airlifted to Lakeland Regional Health Medical Center's Level II Trauma Center, the only designated trauma center for Polk, Highlands and Hardee counties.
"The nurses and physicians were very honest with me," Ms. Ashworth said. "They told me things look very grim.
"I was able to spend a little bit of time with Matthew. He didn't have a lot of scratches on his face. All the damage was internal. He seemed to be bleeding as fast as they were putting blood in."
The following day, Matthew passed away.
"I have three children, and there's always one who is different. Matthew was a really loving guy. He was my big, 250-pound bodybuilder. His heart was a big as his body. They actually called him 'Grizzly' at work."
Later that day, once the news sunk in, representatives from LifeLink of Florida met with Ms. Ashworth and her family. LifeLink is the local organ and tissue recovery program serving the west coast of Florida."They were very graceful and very kind. At that point, I tried to forget that I was going through such a traumatic time myself and tried to think about the people getting ready to go into surgery. That's all I kept thinking about, knowing that there were other people who were waiting.
"I've prayed for them ever since."
Matthew's kidneys and his heart saved three lives. His tissue was donated to help several other patients.
"Knowing the successful lives that continue to go forward because of Matthew, it's just an amazing, amazing thing to me."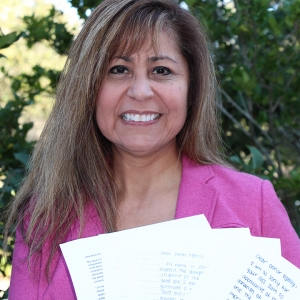 Ms. Ashworth said over the next couple of months she received letters from all the recipients, including a volleyball player who had a tendon replacement with the help of Matthew's tissue donation.
"It's been a little rough," the Sebring resident said. "I struggle on a daily basis. A big part of my heart is gone, but the joy that goes on helps."
Channeling her grief into advocacy work for LifeLink has been therapeutic for Ms. Ashworth. There are 114,000 people currently waiting for a lifesaving transplant in the United States. When she shares her story out in the community, Ms. Ashworth emphasizes the importance of communication within families.
"Organ donation is kind of a hard topic for some people," Ms. Ashworth said. "What I try to do is just share with them and discuss the meaning of altruism, what you could possibly do for another human being. Organ donation makes such a huge statement for the family that is left behind as well. Sharing my story has been a tremendous help to me."
The donation and transplant processes are largely anonymous, said Ashley Moore, Manager of Public Affairs for LifeLink of Florida. LifeLink encourages recipients to write letters of thanks, and donors are welcome to write back. The correspondence is arranged through LifeLink and the letters remain anonymous. "We start to build a relationship."
If both sides indicate they are interested in meeting, LifeLink offers to facilitate that moment. "We want to make sure families are comfortable. They can meet on their own, too. Everybody's grief process is different."
Ms. Ashworth hasn't yet taken the next step to meet the organ recipients.
"I definitely have the desire to meet the recipient families. I think I'm ready for that now. I want to be that walking testimony … We see so much hate, so much bigotry. My son showed me what love is. Ultimately, his heart was just made of gold."