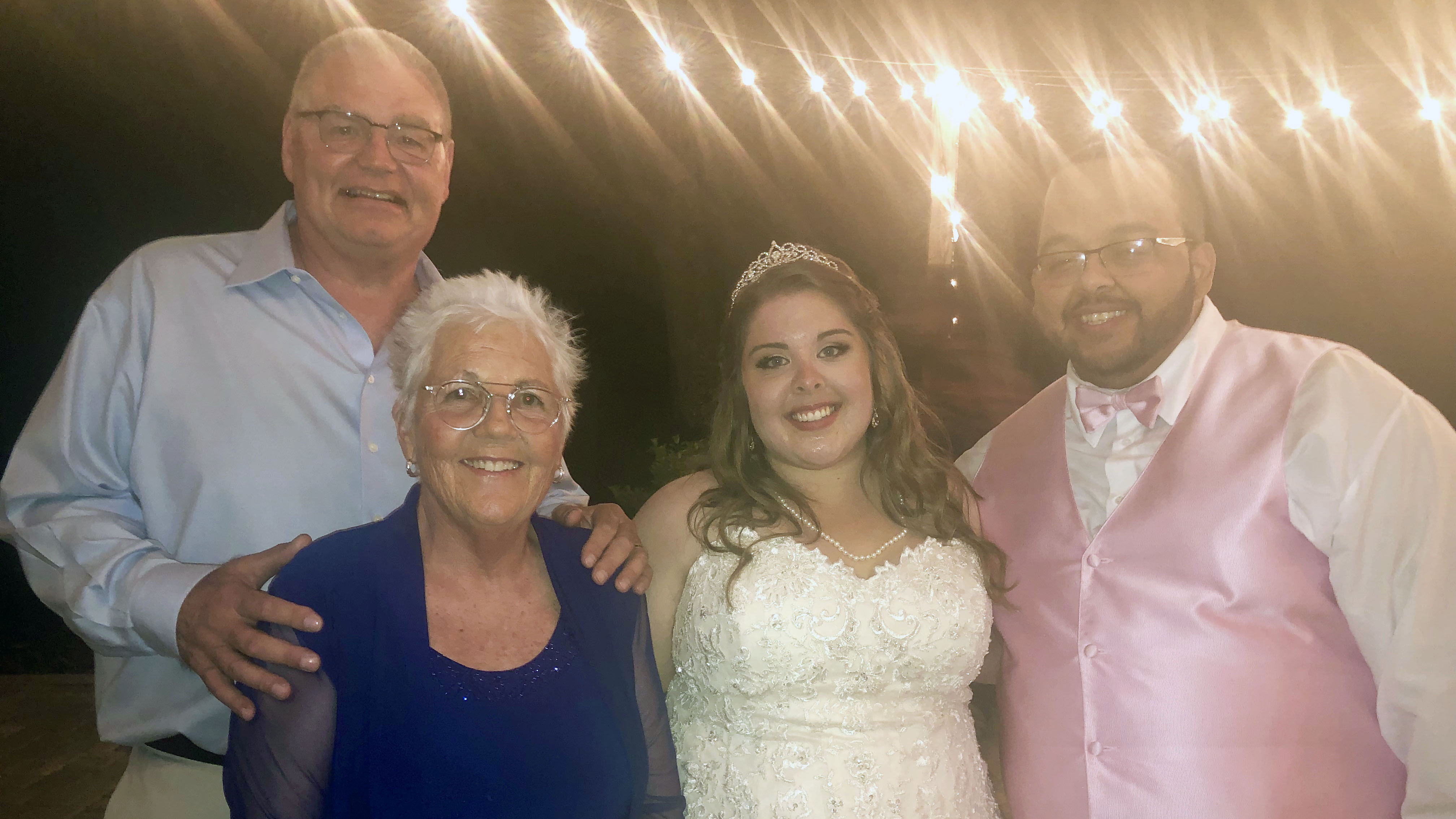 Thanksgiving 2016 was not at all how Ann Lesauskas imagined. No stuffing, sweet potatoes or turkey legs.
She had been so looking forward to her trip to Lakeland from Charleston, South Carolina, to visit her daughter, a nice break from her job with a mail packing company. All of a sudden, the avid runner and fitness buff had a strong heartburn-like feeling that refused to go away.
The 67-year-old quickly made her way to Lakeland Regional Health Medical Center, discovering she had already had one heart attack and was in the middle of another. A cardiac catheterization determined three of her arteries were blocked, including 100% blockage of her left anterior artery.
"I had to remain in the hospital until after Thanksgiving," said the mother of two grown children. "I was scared because I was not at home, I didn't know any of the doctors."
Looking after Mrs. Lesauskas that day was Amanda Salazar, a longtime Registered Nurse. "I don't know what I would have done without Amanda," says Mrs. Lesauskas. "She explained everything to me in real language. The doctors use all this medical terminology. I depended on her to tell me what the cardiologists were telling me. She was very calming. She even held my hand."
While waiting for an echocardiogram, Mrs. Lesauskas started having trouble breathing and Mrs. Salazar quickly reported to the imaging area and was able to relax her and get her breathing to return to normal.
Mitchell Salazar also served as one of Mrs. Lesauskas' Patient Care Assistants, and his treatment of her stood out. "Here are two people who weren't doctors who reassured me and told me what to expect. Everything was happening so fast."
And that patience was extended to Mrs. Lesauskas' husband, Jim Rogers, as well. "Every time Amanda would say something to me, she would turn to my husband to make sure he understood, too."
The cardiologists placed two stents to open up her two arteries, and Mrs. Lesauskas has made great strides through diet and exercise alone. She's lost 40 pounds and runs a quarter of a mile four times a week. Her cardiologist in South Carolina tells her that her lifestyle changes are helping with the completely blocked artery that could not have a stent inserted.
After being discharged from Lakeland Regional Health Medical Center, Mrs. Lesauskas visited the Medical Records department and decided to stop by the Jack and Tina Harrell Family Institute for Advanced Cardiovascular Medicine. "I thanked Amanda and told her I wanted to keep in touch with her."
Mrs. Salazar said the timing was just right for a friendship to bloom. "Because it was a holiday during her stay in the hospital, I was able to spend a little more time with her. It allowed me to get to know her better, to know her family."
The two women indeed kept in touch, emailing each other and becoming friends on Facebook, where Lesauskas quickly learned that Amanda and Mitchell were a couple.
Upon their engagement, Lesauskas sent the couple a congratulatory gift. In turn, the couple invited the Lesauskases to their wedding.
"I wouldn't have missed that event because she is so special to me."
Amanda Salazar agreed. "We've stayed close. Ann was very excited for us."
The two couples were able to celebrate life and love at the wedding ceremony and reception, held in a barn in Webster, Florida, in February 2019.
There, Ann Lesauskas was able to thank other team members in the Jack and Tina Harrell Family Institute for Advanced Cardiovascular Medicine.
"My mother and sister were nurses, so I know nurses are very underappreciated. I got to say thank you. They don't get many thanks. It's pretty amazing what they do."