Patti and Edward Wagner were married for 42 wonderful years.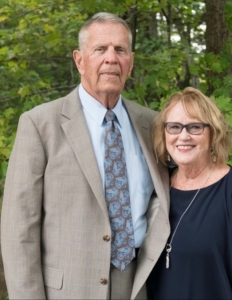 Ed was in sales, happily selling cars and Winnebagos. The two met at church in West Palm Beach. Together, they raised two children and enjoyed the arrival of seven beautiful grandchildren.
Ed never got to meet their first great-grandchild, Edynrose, named after Ed.

Ed passed away at age 78 while receiving palliative care at Lakeland Regional Health Medical Center, where he had been hospitalized for an extended period in the Memory Disorders Unit. For Patti and Ed, Lakeland Regional Health Medical Center was a dire option.
"I think the hardest thing is to have your loved one change overnight. It was so bad. I couldn't tell you how bad it was," Patti recalled. "Until I got Ed to Lakeland, there was no hope."
In February 2019, Patti said Ed "sort of snapped," with his gradual memory loss taking a sudden and frightening turn. Patti said she found herself calling the police for assistance. Ed was hospitalized in North Central Florida, but no medicine seemed to help the aggressive behavior that can sometimes be common in dementia patients. The hospital tried to transfer Ed to a nursing facility, even though he was not stabilized through medication yet. Just hours after arriving at the nursing facility, Ed was so anxious and agitated that he threw a computer through a window, which injured him. Patti witnessed the entire horrific episode.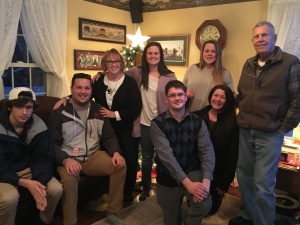 He needed a place that could adequately keep him safe, and that's when they discovered Lakeland Regional Health Medical Center. Though the psychiatry team worked hard to find a combination of treatments, nothing seemed to relieve his psychotic episodes. Patti said his rage turned Ed, who never said a curse word in his life, into the Incredible Hulk. "I've seen dementia before, but I've never seen someone so violent."
At the Medical Center, the Memory Disorders Unit is equipped with specially trained and compassionate team members to keep patients safe during aggressive episodes. They also take a multidisciplinary approach to care, utilizing social workers, pharmacists and behavioral health specialists to treat patients and their families. "Had Ed not gotten to Lakeland, I don't know what would have happened. In Ocala, they didn't know what to do with Ed. Regular hospitals do not have a place like LRH has there. There's a huge need for that kind of help. When medicine doesn't work and the patient starts to become hostile, family members then have to take the patient home.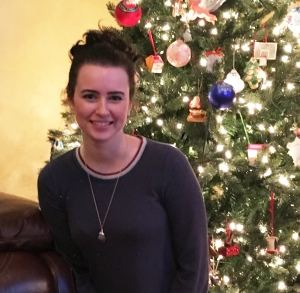 "I cried and cried. There are very few facilities that know what to do with someone like Ed. There are so many people out there who need your help."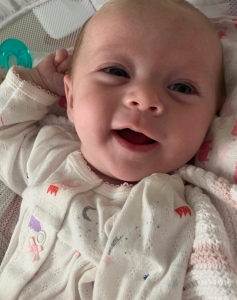 At Lakeland Regional Health Medical Center, the Memory Disorders team became like a family to Patti and Ed, bringing the phone to Ed when Patti called, making Ed a birthday card. "Everyone at LRH was doing everything not only for Ed, but they were also a part of me. They comforted me the best they knew how."
Patti finally felt at ease. "When I walked out that door, I knew he was safe. He wasn't going to walk out of there. He wasn't going to be abused. I could sleep at night because I knew he was cared for."
On April 23, 2019, Ed passed away from complications of his disease. "I think the good thing is that I had the great opportunity to love my husband until he passed. I had such a gift of a wonderful husband."