NEW HOLLIS CANCER CENTER PRECONDITIONING PROGRAM HELPS CANCER SURGERY PATIENTS
By MANUEL MOLINA, MD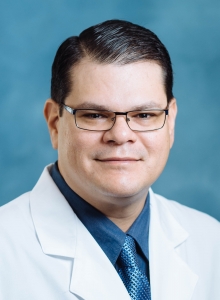 We place a lot of emphasis on making sure a patient's blood pressure, breathing and pulse are good and that operating rooms and equipment are free of germs, all before surgery is performed.
Now, Lakeland Regional Health is making sure a patient is in the best mental, physical and spiritual to recover well from surgery. We encourage early support from family, friends and a patient's faith to match what the patient feels is helpful.
Cancer care is most often multidisciplinary, meaning that treatment and recovery often involves chemotherapy, radiation treatments and surgery. Most attempts to cure cancer involve removing the tumors though demanding and complicated surgical procedures. Often, patients get diagnosed after experiencing several months of symptoms and body changes that alter the overall health of their bodies. This puts the patient at a disadvantage of being highly stressed by a cancer that has taken energy from the body and damaged a person's natural defenses.
These changes are the reason a patient experiences weight loss, loss of appetite, loss in muscle mass and, ultimately,  a loss in performance and function. In my experience of dealing with cancer in the gastrointestinal tract (stomach, intestine, colon, etc.), there is another factor that influences the initial worsening that patients get prior to diagnosis of cancer. Most of those tumors cause obstruction and damage in the digestion mechanism. This problem makes any effort to catch up from the damage caused by cancer very difficult.
Our patients come in very deconditioned (loss of muscle and physical activity) by the time the decision for surgery is made. According to recent global studies, patients facing complex cancer surgery while deconditioned had more chances of complications associated with surgery and poorer prognosis.
In an attempt to reduce the complication rates and improve recovery in patients who are deconditioned prior to surgery, several studies now focus on the effect of preconditioning programs prior to surgery. Preconditioning includes regular exercise and nutrition programs to build the patients up prior to surgery. The results of such studies show that patients who exercise at least one hour a day, three times a week for 3-4 weeks prior to surgery and who adopt a healthy balanced diet with high protein nutritional supplements, in combination with smoking cessation and better control of blood sugar, will have a significantly improved outcome associated with cancer-related surgery with faster recovery and less complications. This was accomplished without progression of their cancer.
The theory behind these studies indicates that performing surgery after patients are restored to a healthier status will translate into faster recovery once the heavy demands that surgery places on one's body are overcome.
Based on this data, we have started a preconditioning program at Lakeland Regional Health Hollis Cancer Center, noticing faster recovery after surgery and less complications for patients undergoing procedures for pancreatic cancer (Whipple Procedure), esophageal resection and liver resection. The program is based on a multidisciplinary approach to cancer care that involves our surgeons, nurse navigators, oncologists, radiation oncologists, physical therapists and nutritionists. Included in this preconditioning program are patients who need chemotherapy prior to surgery to help shrink the tumors, allowing us to get patients through surgery with the least amount of deterioration during those treatments.
We will continue to expand our program to other procedures, including reflux surgeries, colon and rectal surgery, abdominal wall reconstruction and other conditions that require extensive surgical approaches.
About the Author
Manuel Molina, MD, is a General Surgeon and Surgical Oncologist at Lakeland Regional Health Hollis Cancer Center.