By  NICOLE LUCERO, MS, RD, CDE, LDN
People often expect to be given a strict diet regimen for diabetes.
There is not a specific, "one-size-fits-all" diet that is prescribed. Focus has shifted to striving for a healthy eating plan that contains the right amounts of carbohydrate, protein and healthy fat, as well as vitamins, minerals, fiber and water. So in turn, eating for diabetes is really the best eating plan for most people. You'll find that this "recipe" for healthy eating is similar to recommendations for heart health, cancer prevention, and weight management.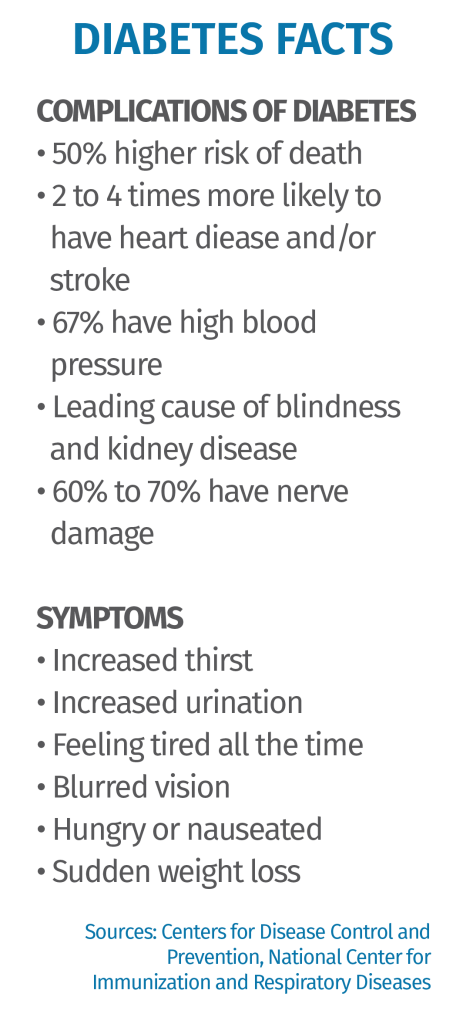 As November is National Diabetes Month, here are some guidelines for a healthy daily eating plan for those with diabetes:
Eating meals and snacks regularly throughout the day. Don't skip planned meals.
Eating about the same amount of food at each meal.
Filling half your plate with non-starchy vegetables.
Filling a quarter of your plate with starchy foods including cereals, breads, rice, pasta, potatoes, peas, corn, beans (aim for at least half of your grains to be whole-grain choices, such as brown rice, oatmeal, whole-grain breads and cereals)
Filling a quarter of your plate with lean meat, fish, poultry, peanut butter, low-fat cheese and cottage cheese and/or tofu.
Fat-free or low-fat milk and yogurt.
Fruit.
Healthy fats, such as plant-based oils like olive or canola oil; tree nuts; and avocado.
Less salt. Use more herbs and spices to flavor foods and reduce processed foods and meals eaten at restaurants/fast food.
Eating a variety of foods.
Watching portions to manage your calorie intake.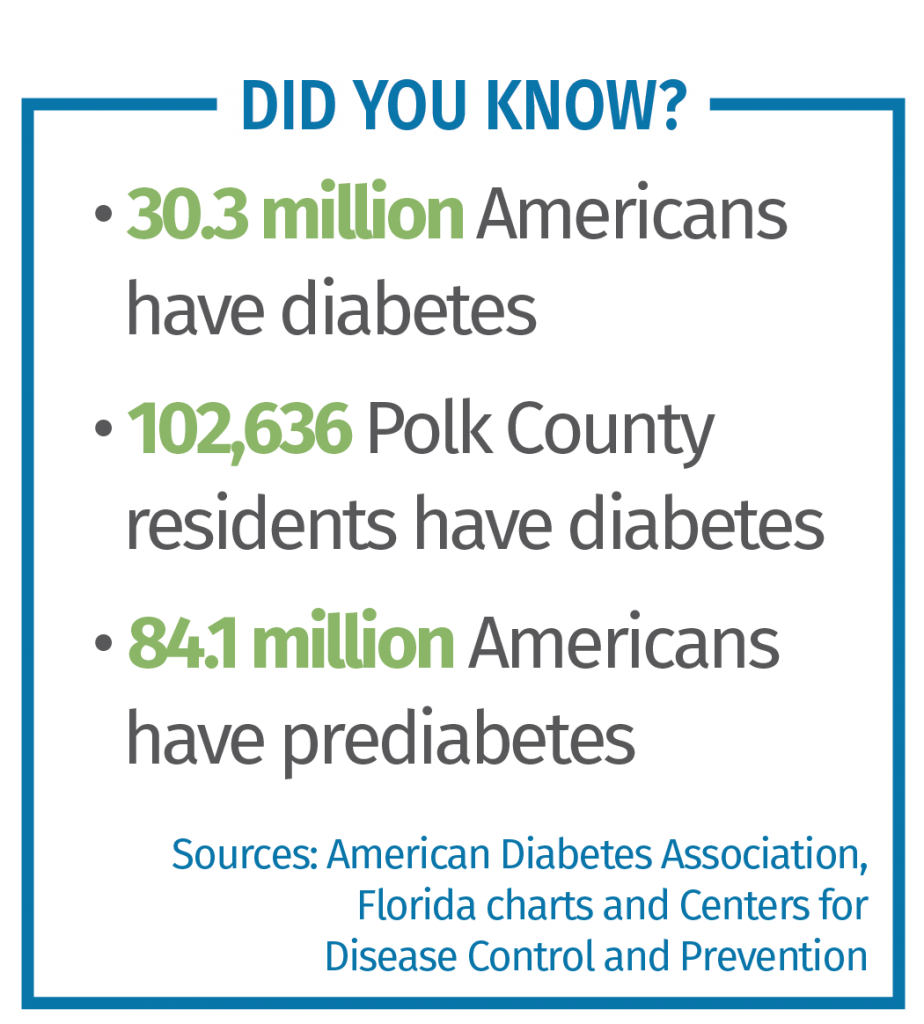 The American Diabetes Association has a very helpful interactive tool to give you a better idea of the type of meal combinations you should strive for.
The plate method can be a great guide for putting the above tips into practice.  If you want more detailed instruction on the amounts of food, such as carbohydrate for each meal, meeting with a registered dietitian is a great option to put together an individualized eating plan that is best for you.
Eating balanced, healthy meals can help with controlling blood sugar, managing weight and reducing risk factors for heart disease (high blood pressure and cholesterol levels).  Food choices, portions and timing are important parts of managing diabetes successfully.
For more information on diabetes, diabetes prevention classes and our monthly Diabetes Support Group, call 863.284.1604.
About the Author
Nicole Lucero, MS, RD, LDN, is a Certified Diabetes Educator for Lakeland Regional Health. She can be reached at nicole.lucero@myLRH.org.