By TOAN NGUYEN, MD, & VANESSA PROWLER, MD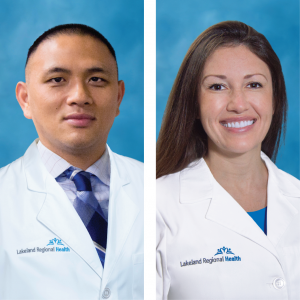 If you are one of the 11 million women in the United States who use oral contraceptive pills as your primary method of birth control, you are in good company.
Oral contraceptives are generally recognized as safe and very effective to prevent unwanted pregnancies. The most common pills contain combined estrogen and progestin formulations. In addition to its use for contraception, oral contraceptives are also used to treat other conditions, such as abnormal menstrual bleeding, endometriosis, polycystic ovarian syndrome, acne and other disorders. Regarding cancer, oral contraceptives have been shown to reduce the likelihood of developing colorectal, endometrial and ovarian cancers. The protective effects against these cancers persist for over 30 years of a person's life. However, controversy and debates do exist regarding the risks oral contraceptives pose pertaining to breast cancer.
Oral contraceptives contain estrogen, which effectively blocks the series of hormonal changes needed for a woman to become pregnant. They also stimulate cells in the breast, which theoretically increases a woman's breast cancer risks. Numerous studies have evaluated how large a risk oral contraceptives can present for breast cancer, including length of use, time since cessation, and different formulations of the pill. It is important to know that oral contraceptives are available with different levels of estrogen concentration for different indications.
Even with all these studies, controversy still exists as to whether oral contraceptives raise a woman's breast cancer risk. The majority of studies looking at women who have taken oral contraceptives did not show a significant risk for developing breast cancer with these drugs. However, some studies noted that a small risk is present and that risk is dependent on recent use, dose of estrogen (high vs. low), and length of use (less than 1 year vs. 10 years). Most of the studies that associate risk of breast cancer with oral contraceptives do show that the risks of developing breast cancer return to average after many years of discontinued oral contraceptive use.
A recent 2017 article in the New England Journal of Medicine looking at 1.8 million women in Denmark spanning over a decade showed there was a small increased risk of developing breast cancer in women who had used oral contraceptives vs. women who had never used oral contraceptives. The researchers also found that women who had long-term use of over 10 years had greater risks than women who only used oral contraceptives for less than 1 year. To summarize, the authors calculated that oral contraceptives are responsible for 1 breast cancer event for every 7,690 women using oral contraceptives for 1 year – that's a low likelihood of an event occurring. The take-home point is that there are risks and side effects for every medication and the overall breast cancer risks are very low in women taking oral contraceptives.
Every woman should weigh the benefits of oral contraceptives vs. the risks of oral contraceptives. For women who already have a personal history of breast cancer, who have a genetic mutation that significantly increases the risks of breast cancer, or who have a very strong family history of breast cancer, oral contraceptives should not be taken. There are non-hormonal options for contraception. Women should discuss their complete personal medical and family history with their doctors to determine the best choice for birth control for their needs.
About the Authors
Toan Nguyen, MD, and Vanessa Prowler, MD, are Breast Surgeons with the nationally recognized Hollis Cancer Center. Learn more about the Breast Cancer Program or call 863.603.6565 to make an appointment. Dr. Nguyen serves as Medical Director for Breast Oncology for Lakeland Regional Health.