By JENNIFER CIPRIANO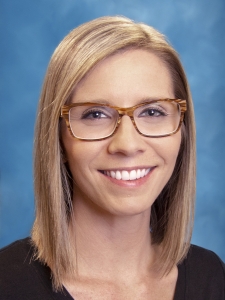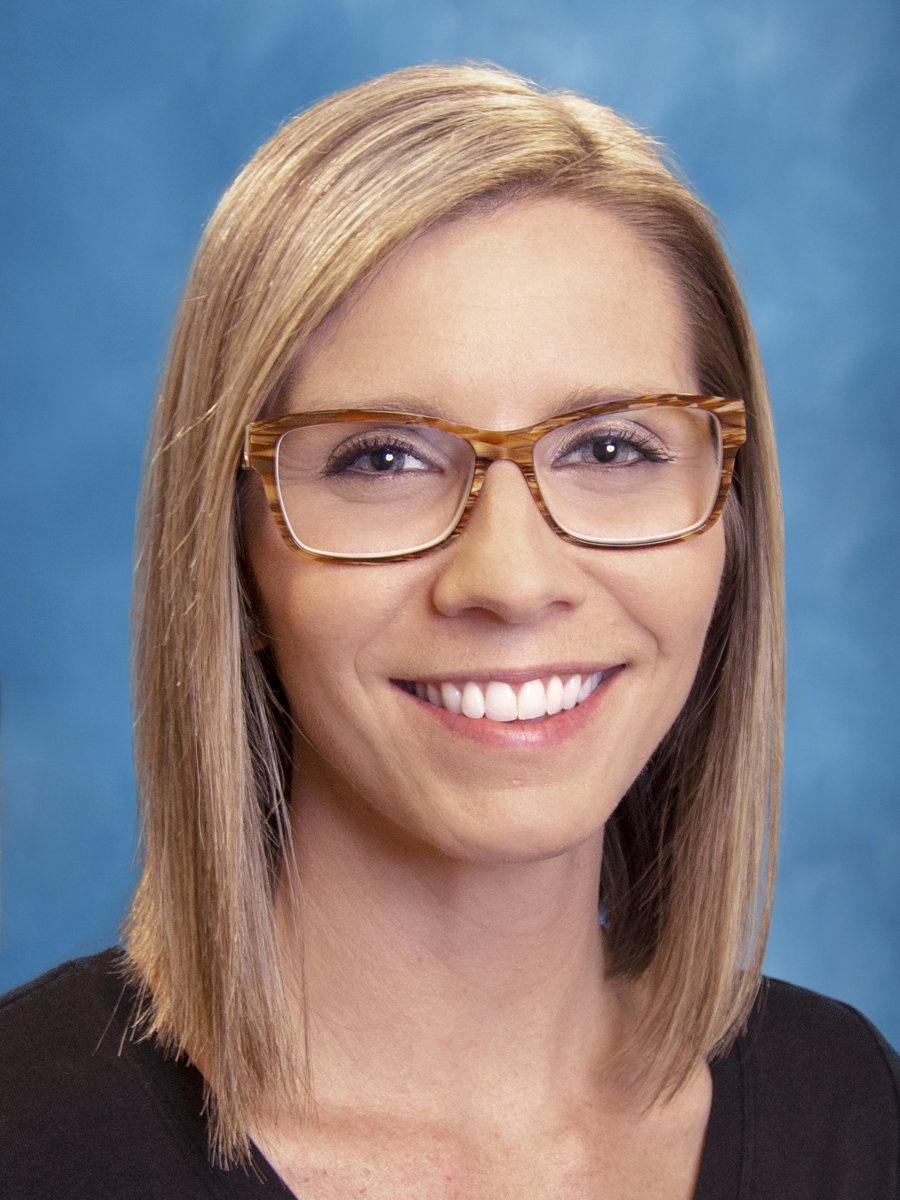 "It was just an ordinary day," Amy Ling explains. "I was on my way to take my daughter Allison to dance lessons, like I do every week."
But this day turned out to be anything but ordinary.
Ling's SUV was T-boned by an oncoming driver while making a left-hand turn. The impact from the collision was so severe that her vehicle rolled over and landed upside down with her two children David, age 10, and Allison, age 7, in the backseat. Ling recalls being suspended upside down in the driver seat held only by her own seatbelt. She immediately looked back to find both David and Allison safe and still securely harnessed into their car seats.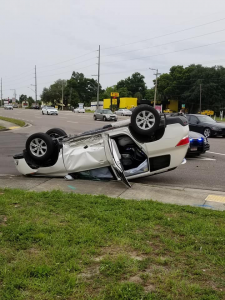 Amy Ling, RN, BSN, a Pediatric Nurse at Lakeland Regional Health, urges parents and caregivers to follow current car seat recommendations for children, as it made all the difference in the world for hers.
Statistically, you have about a 9% chance of being involved in a vehicle collision every year.  That is about five collisions in a lifetime.  Vehicle collisions can occur anywhere, at any time and can involve our most precious cargo, our children.
Ms. Ling acted quickly to remove herself and her children from the vehicle. Shaken, Ling stood in awe of what was left of her vehicle.  She and her children walked away without any injuries from the accident and she wondered to herself, "What if my kids weren't securely fastened in their car seats?"
This real-life example of the protection that a car seat provides children during an accident is one more reason children need to be in car seats, even when they may be considered too old or too big. The American Academy of Pediatrics recommends keeping children who meet the height and weight requirements to forward face in a 5-point harness for as long as possible. Once the child exceeds the limits of the 5-point harness, they should move to a belt-positioning booster and use this until the vehicle's lap and shoulder belt fits properly. This is often when the child has reached 4 feet 9 inches in height and are 8 to 12 years old. Additionally, children under the age of 13 should be restrained in the rear seats of a vehicle for the best protection in a crash.
When the accident occurred, Allison, age 7, was in a forward-facing booster seat with a 5-point harness. David, age 10, was in a belt-positioning booster. Ling explains that she and her husband chose to keep their children in car seats because they are slightly smaller in both weight and height for their ages. She follows the American Academy of Pediatrics recommendations because they are evidence based and provide current and updated information on how to keep her children safest while riding in the car.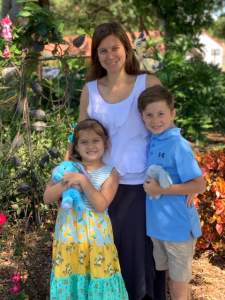 Vehicle crashes are the leading cause of preventable death of children in the United States. Unfortunately, many injuries and deaths occur as a result of the high misuse rate of car seats, booster seats, and seat belts. Using the right car seat or booster seat can lower the risk of death or serious injury by more than 70%.
Ling urges parents and caregivers to review the current recommendations and follow them based on their child's height, weight and age.
"We were so lucky; things could have turned out so much differently. I hope my story can help raise awareness about the importance of car seats," Ling said. As recommended after a crash, Ling has already replaced both car seats and plans to keep her children in them until guidelines recommend they are ready for the next seat.
Need help installing a car seat? Not sure what type of car seat is right for your child? I am a Certified Child Passenger Safety Technician, and I will gladly schedule a free appointment with you. Call 863.284.1882 or email me at jennifer.cipriano@mylrh.org.
Sources: American Academy of Pediatrics, National Safety Council,
National Highway Traffic Safety Administration
About the Author
Jennifer Cipriano, BSN, RN, CMSRN, is the Trauma Continuum of Care Coordinator for Lakeland Regional Health and is a Certified Child Passenger Safety Technician.