By DANIEL O. HAIGHT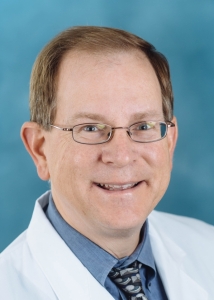 The safety of the community is one of our utmost concerns in the aftermath of Hurricane Irma. As such, Lakeland Regional Health offers the following safety tips:
Generators: Never run a generator in an enclosed space or inside your home or garage. Although you may think an open garage door is safe, someone else may accidentally shut the door.
Minimize Water Use: To prevent and reduce the risk of sewer system backups in your home, residents should minimize water use. This includes the use of dishwashers, sinks, washing machines, showers and toilets (e.g. only flush solid waste but reduce flushing of urine).
Using Open Flames: Never leave an open flame or trash fire unattended or near any flammable materials. If you have small children or pets, exercise caution when using candles to light your home.
Gas Lines: Report the smell of gas (i.e. "rotten egg") by calling 9-1-1, open windows and safely evacuate the area
Downed Power Lines: Look for downed power lines in your area, and remember they may be concealed by flood waters or fallen debris. Always use caution when leaving your home.
Standing Water: Keep out of standing water. It is impossible to know how deep the water is, or if dangerous debris is hidden beneath the surface. All standing water is considered dirty and contaminated with germs. Avoid contact with your mouth and skin, especially if you have any skin breaks. Wash with soap and clean water after exposure. Standing water may contain snakes and other wild animals in distress. Bites may need immediate medical attention.
Drinking Water: If your drinking water well is underwater, assume it may be contaminated until the water recedes and you complete the decontamination process and boil water for one minute to ensure safety
Traffic Lights: If a traffic light is out or possible malfunctioning, treat the intersection as a four-way stop. Always drive with caution when leaving your home, and only drive when absolutely necessary.
Trees: Tree limbs are heavier and more dangerous than they appear when cutting down damaged trees. Chainsaws should only be used if in good working order and by those familiar with the potential dangers.
If there is an emergency situation, Lakeland Regional Health Medical Center continues to operate 24/7 as usual and its Lake Miriam Walk-In Care is open for non-emergent injuries and illnesses.
About the Author
Dr. Daniel Haight is Vice President of Community Health for Lakeland Regional Health in Lakeland, Florida. He is a Board Certified Internal Medicine physician and was named to the Best Doctors in America list for 2015-2018. He previously served as Director of the Florida Department of Health in Polk County and is a Past President of the Polk County Medical Association.